Todoist - A smart to-do list to help you build positive habits  
by Chris Fungpublished on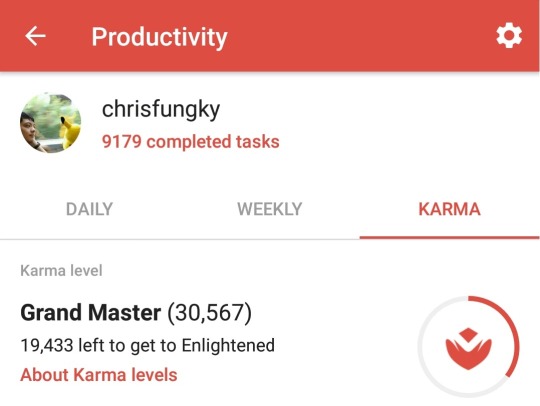 A good habit improves our life and turns into a reward for us in one day. For three and a half years, my Todoist has accumulated more than 30,000 Karma points, and my Karma level has risen to the Grand Master. I am not showing it off. I just want to share one useful app that helped me improve my productivity.
My Todoist Experience
"30,000 points!" Some guys, in the local community of entrepreneurs that I joined, suddenly felt that I was an expert on productivity. But a smart guy then asked me, when did I to start using Todoist.It is a critical question because the Todoist Karma points are not difficult to earn as they grow incrementally with time,perseverance,and self-discipline in organising and tracking tasks and activities of life and work with the app.

Because I really used Todoist for a long time, so the exact starting date was naturally forgotten. However, I finally found it out based on my curiosity from the email that I received when I registered my Todoist account. It figured out that I started using Todoist since January 2015, so more than three years ago.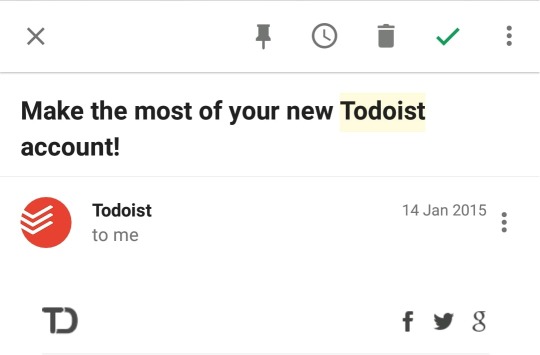 What should you do, if someone asks you when you started using Todoist and you can't find your registration email? I later found another way to figure it out.

Can you see the picture below? It is the screenshot of "My Todoist Year in Review 2017!". Besides of the statistics of my annual productivity, the figures shows I completed more tasks year after year. The far right shows that I completed 0 tasks in 2014, which implies that I started to become a Todoist user in 2015. You can also get your Todoist report by clicking the red button in the upper right corner.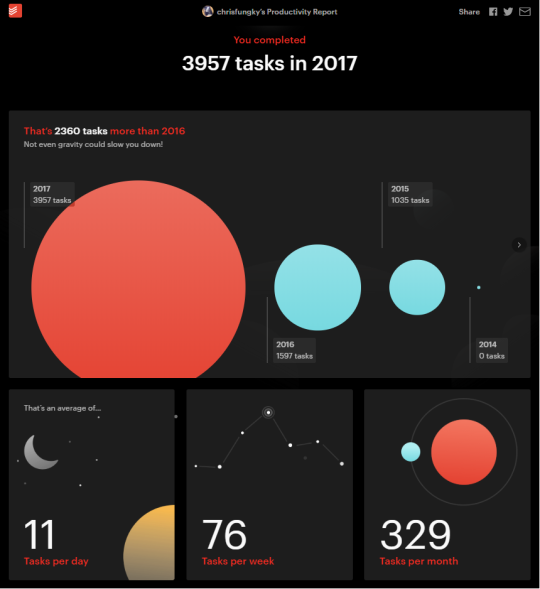 Reasons for choosing Todoist
Todoist is free forever! This is important because I believe everyone to try it out.

Of course, there are a lot of free to-do list apps. I remember that I tried multiple brands, including Google Tasks, WunderList, Any.do, Remember The Milk, and finally chose Todoist.

What made Todoist special? Before I became a Todoist user, I used Any.do. At that time, Any.do was the first app to launch a synchronization with Google Tasks, which greatly expanded the basic task list feature of Google Calendar. However, simply having a tool to aid work scheduling does not mean a significant boost of your productivity. To be self-improving, what is needed is an indicator to measure and a report to help reviewing your productivity. Todoist is a great tool that provides you with a visual Key Performance Indicator (KPI) to keep tracking your daily, weekly and annual performance.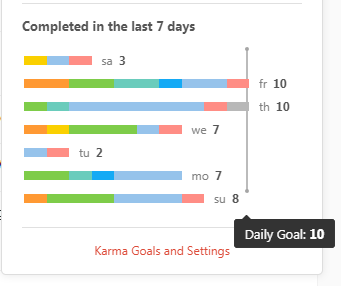 When I discovered the awesome features of Todoist, such as the charts and the karma points and levels, I ruthlessly transferred all my tasks from the Any.do that had been used for more than a year to Todoist. With Todoist, planning and organizing life and work just like playing games, I have been fascinated for how to save points for a while, constantly learning different ways to improve productivity, and work has become more fun than before.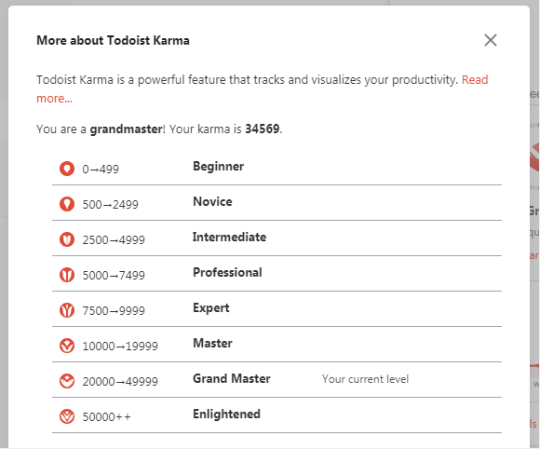 It is now a habit to open Todoist daily. Every day, plan and track different tasks in my work and life. In addition, I also use it to quickly note ideas, schedule daily inspirational quotes, etc., which is the best tool for keeping them in the future.
Example Application of Todoist
How to use Todoist to manage yourself and change your life? My tip is to write "A Positive Action" to your to-do list and set it as a "Daily" mission. By using Todoist's point system, you can encourage yourself to level up and establish a new good habit!
🔗 Try Todoist Premium free for 2 months